Passport To Service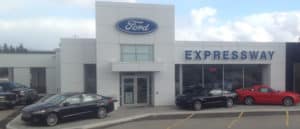 Welcome to the Expressway Ford family!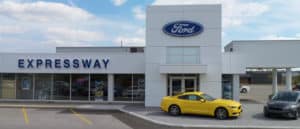 Choosing a Ford or Lincoln is a wise decision. so is choosing to have it maintained by Ford/Lincoln trained technicians at Expressway Ford. This Passport to Service Guide serves as an introduction to our expert service department. Our team is trained on Ford and Lincoln vehicles and receives ongoing training to keep up with the latest Ford/Lincoln technology. We use precise diagnostic equipment and use only Genuine Ford/Lincoln and Motorcraft parts to keep your vehicle running the way it should. All of our parts are backed by Ford Motor Company with the engineering expertise of over 100 years. We take the time to make sure you understand the services performed and what you can expect on the next visit.
This guide will take the guesswork out of service, and if followed precisely will assist you in determining when your next service is due while keeping track of when the last services were performed. This permanent record will ensure both your vehicle and the warranty are protected.
When you are on the road. to meet your needs around the clock you can call our Ford Roadside Assistance program at 1-800-665-2006 or our Lincoln Roadside Assistance at 1-800-387-9333 and they will assist you with 24-hour emergency towing service if necessary.
For service appointments. please relax in comfort knowing you have the experts. at competitive rates, working on your vehicle. Our shuttle service and loaner program are also available to get you where you need to be.
We will continue to earn your business. and look forward to having you in our Expressway Ford family for years to come!